Do you use Time Machine to backup your Mac? Are you annoyed by messages from Time Machine indicating that it can't backup to a hard drive that you no longer have? Here are instructions on how to remove a specific hard drive from Time Machine's configuration.
If your Mac is using macOS 12 Monterey or older, use the instructions listed in Section 1
If your Mac is using macOS 13 Ventura or newer, jump to Section 2.
Section 1 – if your Mac is running macOS 12 Monterey or older
Click on the Apple menu and select System Preferences

Click on Time Machine

Hold down the Control key on your keyboard as you simultaneously click on the icon for the older backup hard drive. 

Use the attached image as a guide.
Select Stop using <your hard drive name> for Backup

Click the red dot to close this window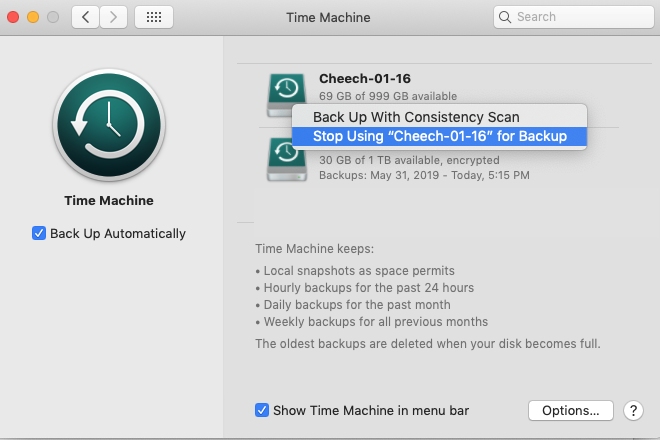 Section 2 – if your Mac is running macOS 13 Ventura or newer
Click on the Apple menu and select System Settings
Click on General
Click on Time Machine
Click on the hard drive currently being used for backup. Use the image below as a guide.
Click the minus sign below the selected drive
Click the Forget Destination button
Click the red dot to close this window