Tim Hannon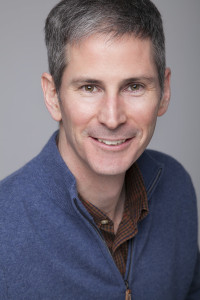 Ever since Tim Hannon met his first Macintosh in 1984, he's been hooked. Skilled in supporting all versions of the Mac operating system and every Mac model, Tim has the rare ability to explain the technical in plain English. He relishes the challenge of a complex problem, yet equally enjoys teaching novice users about application features and keyboard shortcuts that enhance their productivity and efficiency. What's more, he'll involve you as much — or as little — as you'd like in the process. Want Tim to come in and just fix the problem? He'll let you know when you're back up and running. Prefer to glean insights from his vast knowledge? Then pull up a chair and let him empower you to troubleshoot future situations.
Tim founded Sound Support in 1998 and has over 20 years of experience supporting Macintosh networks. His career started at Princeton Regional Schools in New Jersey and then he lead a team of computer consultants while at the University of Washington. He earned a BA from Brown University in American Civilization. Read his resumé.
On larger projects, or when services outside of his focus are required, Tim collaborates with a network of colleagues who all share the highest level of expertise, dedication and passion for their work.
When not working on Macs, Tim enjoys sailing, running and watching Nova.
Tim is actively growing his business on Whidbey Island. He hopes to attract customers in Clinton, Coupeville, Freeland, Greenbank, Langley and Oak Harbor.
Jim Emery
Tim works closely with Jim Emery of Elakha Mac. Jim provides integral support for the operations of Sound Support and monitors our proactive alert system. He has extensive Mac knowledge so he can provide you with some quick Mac support by phone, email or remote support.
"

When it comes to tech support, I want the provider I hire to deliver substance, service and integrity. Sound Support has been my choice for over ten years.Regarding substance, founder, Tim Hannon is a technology authority. His specialty is Macintosh, and his expertise ranges freely through electronic worlds from the known to the peripheries of the possible and back. What's the latest? Ask Tim. Got a budget constraint? Tim will prioritize your needs and keep you connected in the meantime. Need a best practice recommendation? Ask Tim, or subscribe and check your email every Sunday morning for his weekly Tech Tip. My kids know me as a tech clutz. I needed to migrate my email to a new host server company last month and I did the whole thing myself by following the easy-to-understand and foolproof DIY steps Tim outlined in his tech tip on migration.Making tech knowledge available for those interested is part of Sound Support's package, if you want it. Not optional though is Sound Support's ultra responsive, reliable and convenient service! Last week during a hardware failure, Tim returned my call in less than five minutes and stayed on the line till he remotely fixed the problem and outlined next options. Sound Support's service is designed and staffed so it delivers efficient, effective technical triage when clients need it.I love the way Tim's mind works—how he analyzes an issue, summarizes the problem, considers and tests solutions, recaps the discoveries to cement what's learned. And he doesn't stop there! Six months later, he'll accurately recall the details in an impromptu call. His extraordinary talent for technical problem-solving is matched by his integrity and his service with a smile."

Read more testimonials.