What we do:
We provide interactive and engaging classes about Apple technology. Classes are presented in plain English, not jargon. We are dedicated to enhancing your knowledge by offering single-session classes and multi-session series. Our series classes are usually 3-4 sessions offered every other week. The time between classes gives participants time to practice what they learn and to return to the next session with questions. All classes are customized to meet the needs of your group.
Possible topics and past classes have included:
Multi-session classes:
Intro to your Mac
Intro to Pages
Optimizing your Email
Getting the most out of Photos
Getting to know your iPad
Single session classes:
Intro to iCloud
Intro to iPads
Intermediate Pages
Intro to Numbers
Organizing Your Photos
Parallels – What Is It and How Do I Set It Up?
How to backup your Mac
Internet Search Techniques
How to Handle Email Attachments
How to Scan
Preventive Maintenance
Safari
How we do it:
Where – We believe people learn best when they are comfortable, so we come to your location to provide the training. We bring a computer, a projector, and our expertise. You bring electricity, a white wall or screen, and wifi.
When – We schedule anything from a single-session on-demand class to setting up a quarterly schedule of class series for on-going training.
Class size – We require a minimum of 8 students pre-registered at least two weeks prior to the start of the first class.  We allow a maximum of 12 students in any class, to ensure the best possible learning experience.
Pricing – Students pay for the entire series of classes at the beginning of the first session. Classes are $15 per person per session. For example, a 4-class series would be $60, payable on the first day of class.
Who we are: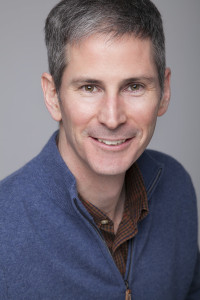 Tim has been supporting Macs for over 20 years. Skilled in supporting all versions of the Mac operating system and every Mac model, Tim has the rare ability to explain the technical in plain English. He relishes the challenge of a complex problem, yet equally enjoys teaching novice users about application features and keyboard shortcuts that enhance their productivity and efficiency.
You can more information about Tim on the About page.
"

Tim has been great to work with.  He showed up on time, is super knowledgable, resolved all the issues I had identified and fixed some more issues I didn't know about.  A few bugs popped up as usual when setting up a new computer, and he resolved those quickly as well.   I have used a handful of Apple product consultants over the years, and Tim is by far the best.  I wish I found him ten years ago.   I signed up for his Remote Monitoring Maintenance program and it has been great as well.   5 stars.  (out of 5)
Put the testimonial content here. Don't include quotes, they will be automatically added."

Read more testimonials.